We are the commercial cleaning experts.
Welcome to ServiceMaster Of Rexdale/Weston
Proudly serving Rexdale and Weston commercial cleaning needs for over 25 years.
For over 25 Years, ServiceMaster Clean of Rexdale/Weston has been providing commercial cleaning services to our loyal customers. We are an industry leader in providing office cleaning solutions and carpet cleaning maintenance to businesses in the Rexdale/Weston area.
ServiceMaster Clean serves a wide range of industries in the Rexdale/Weston area including corporate offices, healthcare, technology, manufacturing, retail, hotel, entertainment, and restaurants. Our diverse workforce allows us to service locations from 1,000 square feet to over 100,000 square feet on a nightly basis. Our team of dedicated technicians have extensive ServiceMaster training and are experienced in all cleaning and restoration procedures. We are available 24 hours a day, 7 days a week for your commercial carpet cleaning, upholstery cleaning and specialty office cleaning requirements.
Whether you require a one time clean or on-going maintenance for commercial carpet cleaning, office furniture cleaning, hard surface floor cleaning or post construction cleaning services, ServiceMaster Clean of Rexdale/Weston is here to help.
We take our commitment to the environment seriously and offer green cleaning products, which are safe for all occupants in the workplace including individuals with asthma and hypersensitivity to cleaning products. These products were developed by ServiceMaster Clean and are all third-party approved by Environmental Choice and Green Seal.
As a customer of ServiceMaster Clean of Rexdale/Weston, you can expect to receive professional service and consultation for all of your commercial cleaning project needs.
Contact us for your free no obligation estimate.
PREVENTATIVE CLEANING AND DISINFECTION SERVICES
For years, ServiceMaster Of Rexdale/Weston have been the experts in creating clean, safe and healthy workplace environments. Our experience and training afford us the ability to promote safe practices for infection prevention within all businesses.
In these unprecedented times, we are ready to respond with effective and customizable solutions. ServiceMaster Of Rexdale/Weston provides a full range of cleaning and disinfection services that will help to keep your workplace healthy and productive.
GET A FREE ASSESSMENT
COVID-19 FAQs
What is an epidemic vs a pandemic?
According to the World Health Organization (WHO), "a pandemic is a worldwide spread of a new disease." Before a disease is declared as a pandemic, it has to exceed a few other levels, according to the Centers for Disease Control and Prevention (CDC):
Sporadic:

When a disease occurs infrequently and irregularly.

Endemic:

A constant presence and/or usual prevalence of a disease or infection within a geographic area.

Epidemic:

A sudden increase in the number of cases of a disease — more than what's typically expected for the population in that area.

Pandemic:

An epidemic that has spread over several countries or continents, affecting a large number of people.
MORE COVID-19 FAQS
News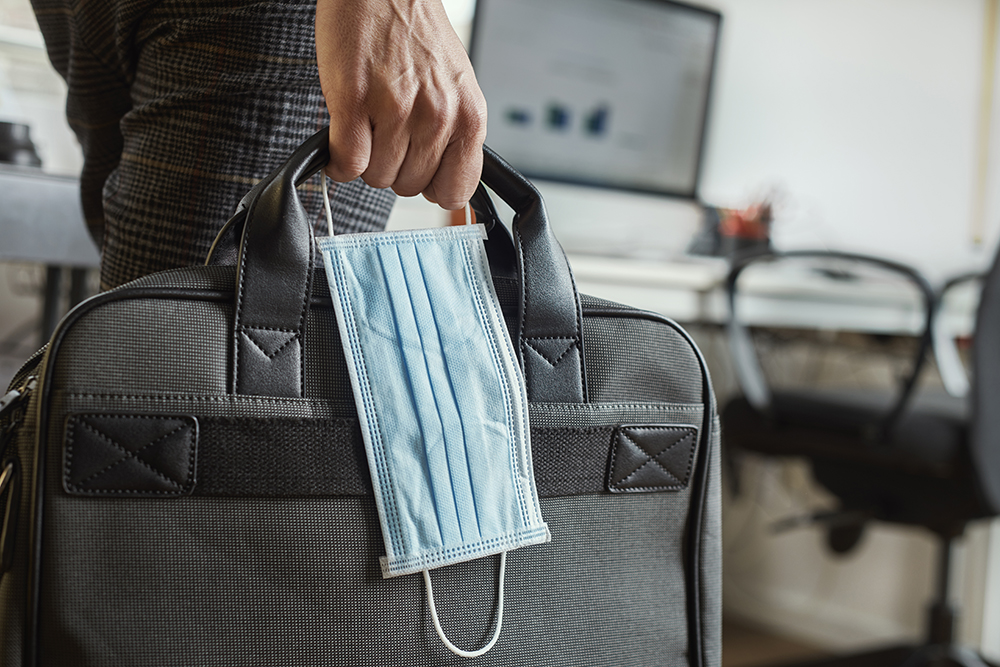 Getting Back To Work: Keeping Your Office Safe
As rates of COVID-19 infection gradually decline and some parts of the world are cautiously emerging from the pandemic, the main question on everyone's mind is what does the new normal look like?
---
Introducing the ServiceMaster Clean Protect-3 AdvanceTM system!
The Protect-3 Advance system is ServiceMaster Clean's answer to help our customers protect the health and safety of their facilities, not only today but into all the coming days. This exclusive, proprietary program integrates state-of-the-art equipment to not only deliver the best cleaning and disinfection solutions to our customers but also provides scientific validation that we have done just as we promised – delivered a clean, healthy and safe commercial facility!
About Us
Your commercial cleaning service experts in the Rexdale and Weston area. Kenneth Baverstock is a senior consultant with over 25 years in the industry. At ServiceMaster Clean of Rexdale/Weston we are committed to the on-going development of innovative commercial cleaning procedures and tec
Commercial cleaning services to suit every budget. Our plans start as low as $129 per month - whether you need daily commercial carpet cleaning, office furniture cleaning or specialty commercial cleaning. Depending on your specific requirements, we will work with you to develop a plan that suits your needs, and your budget.
Guaranteed Service
No other vendor offers the quality of service and degree of commitment as consistently or as affordably as ServiceMaster Clean. We are so confident in our performance, we guarantee it!
Our expertise, dedication and value-added services make us the best commercial cleaning choice for your business.
Get A Free Assessment